2019/07/31
iRocks Releases K61M RGB Mechanical Keyboard
In addition to our flagship mechanical keyboard lineups, we also analyzed the current trends and then integrate our insist on keyboard durability when we were building an RGB mechanical keyboard available for everyone. The result is K61M RGB.
The K61M RGB has full side backlight strip and dynamic RGB lighting to bring you a more gorgeous desktop input experience. Not only the lighting, K61M RGB also has several features we've carefully crafted for you to discover the powerfulness of the keyboard.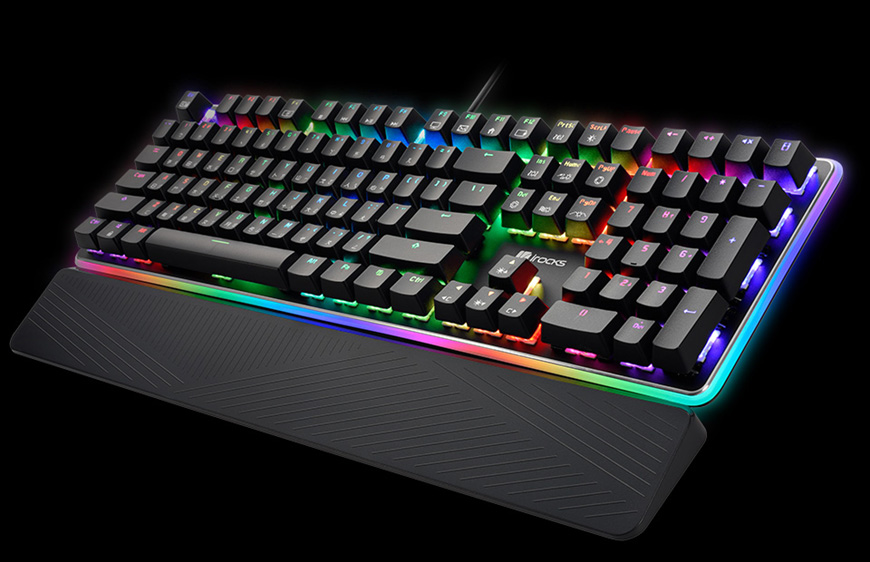 Key Features
• Mechanical keyswitches with 50 million key lifespan
• Aluminum plate and bottom case
• N-Key Rollover functionality to prevent key signal jamming
• RGB backlit strip and key area supporting dynamic effects and customization
• Hotkeys for easily accessing multimedia functions
• Detachable wrist rest
Please refer to Product Page for more specs and details.
Available in blue switch, brown switch and red switch.
---
Backlighting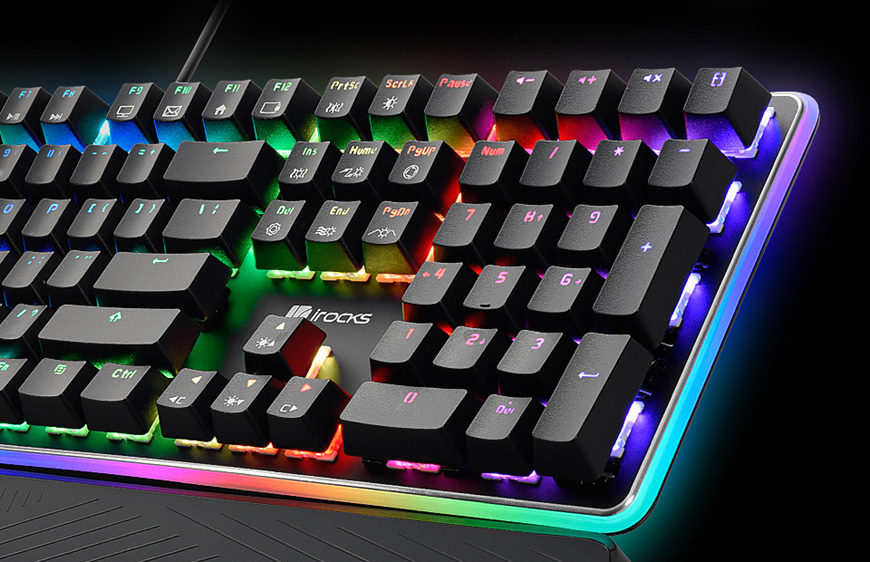 K61M RGB is an all-round mechanical keyboard. In addition to its powerful performance, it also has fascinating backlight.

In addition to RGB lighting in the typing area seen on most generic mechanical keyboards, the K61M also has RGB side backlight strip surrounding the entire keyboard, supporting dynamic lighting effects with rich colors.
---
Beyond Backlight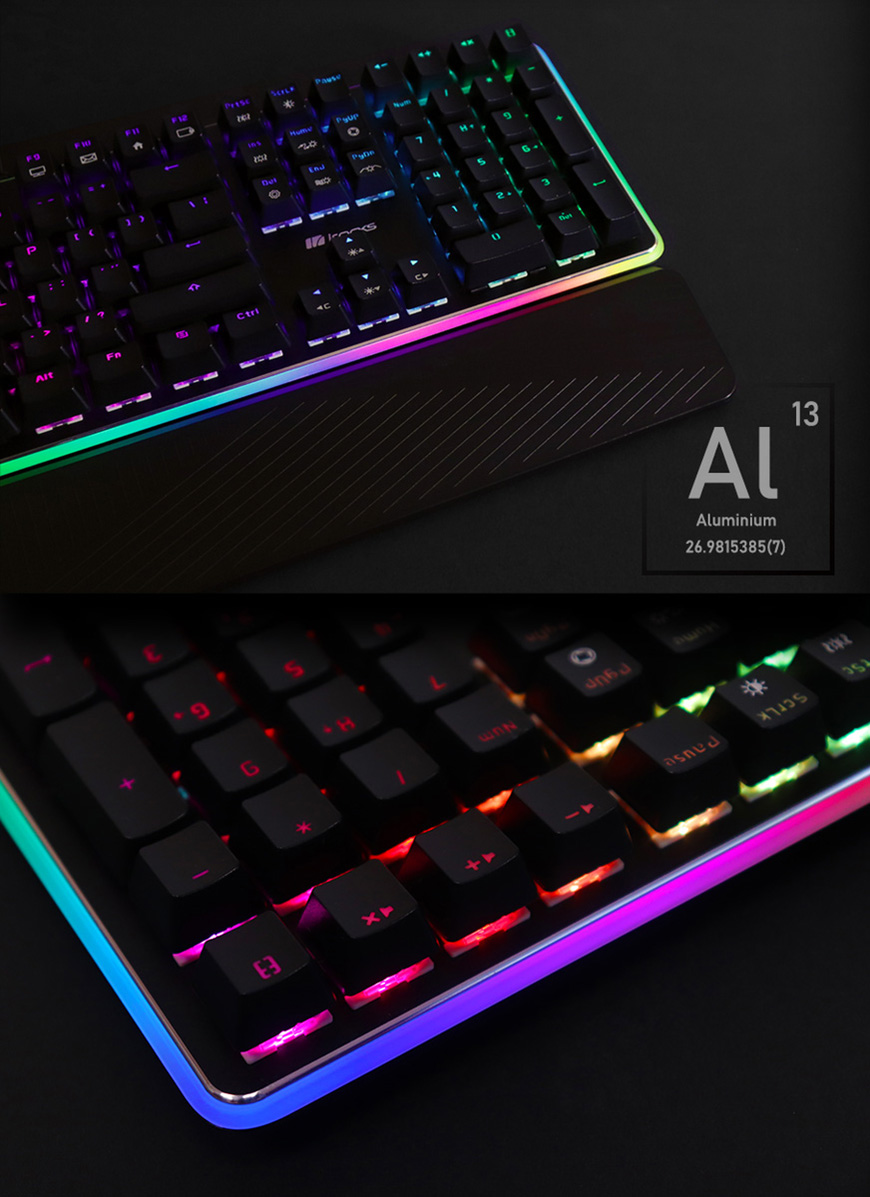 An ideal keyboard has more things to boast than perfect backlight.
In order to make it stand out from the crowd, we've integrated various unique details into K61M RGB.
Mechanical Keyswitches
Durable RGB mechanical keyswitches with 50 million key lifespan for your comfortable typing experience and fast key response.
Aluminum Alloy Panel and Bottom Case
Totally different from the common plastic bottom cover on the market, we experimentally introduce the aluminum alloy bottom cover commonly used in high-end keyboards on the K61M RGB. In addition to covering the front and back of the K61M RGB with aluminum alloy, it also greatly improves the key feedback and acoustics, making the K61M RGB the best keyboard in the its price range.
Detachable XL Wrist Rest
The XL-sized wrist rest fixed firmly with the keyboard makes typing comfortable. The wrist rest can also be easily removed with screwdriver when not in use, which saves your desktop space.
Extra Shortcut Keys and Multimedia Hotkeys
K61M RGB comes with additional shortcut keys that allow you to quickly adjust the volume and launch calculator. The built-in key combination also provides quick access to multimedia functions and computer programs.