2019/05/03
iRocks Releases K69M Slim Mechanical Keyboard
As urban minimalist lifestyle goes mainstream, we're excited to find out that the lightweight and low profile mechanical keyboards will be one of keyboard trends in a foreseeable future.
K69M is our latest slim mechanical keyboard, and it is also our first keyboard with low profile choc mechanical keyswitches.
With more than 15 years of keyboard manufacturing and finetuning experience, we've added a series of user-oriented designs based on this ultrathin and ultralight mechanical keyboard. These are our efforts to ensure that K69M is one of the best slim mechanical keyboards with satisfying typing experience in the market.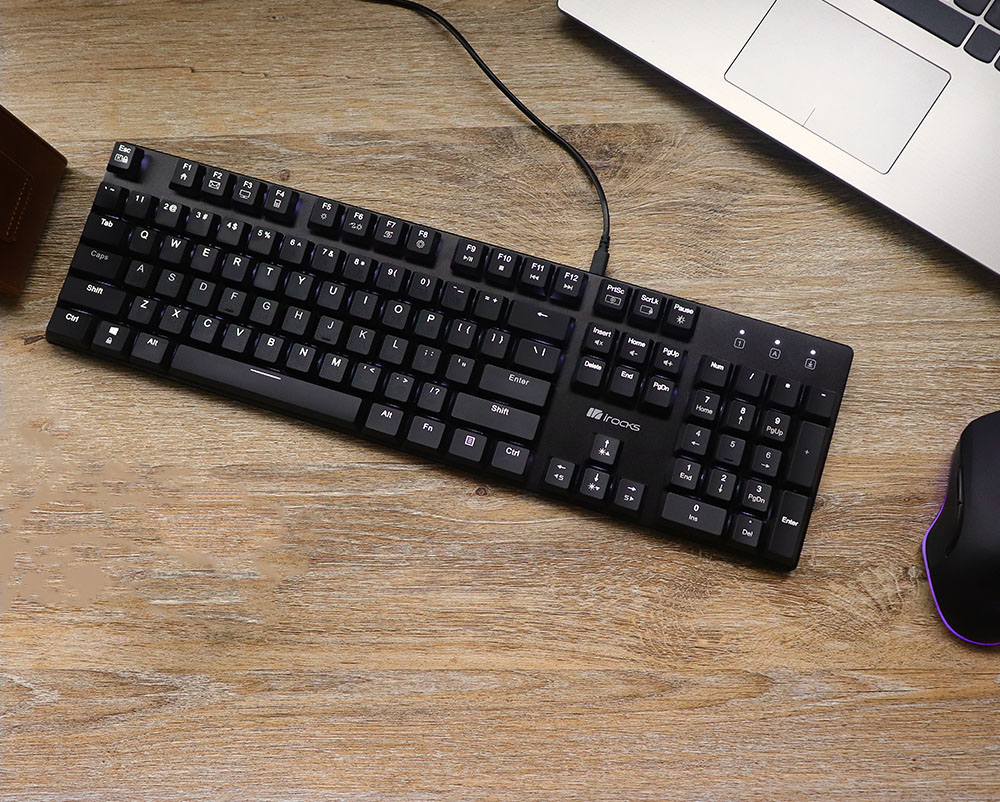 Features

• Slim keyboard with low profile mechanical switches and keycaps
• High-quality aluminum chassis and solid two-stage feet
• Detachable Micro USB cable design for greater portability
• N-Key rollover (NKRO) function, No ghosting and jamming
• Lockable Windows & function keys to avoid accidental operation
• Built-in hotkeys including multimedia functions, all-key lock and PC lock screen shortcut

Now available in Choc Brown switches.
---

Mechanical Keyboard Reimagined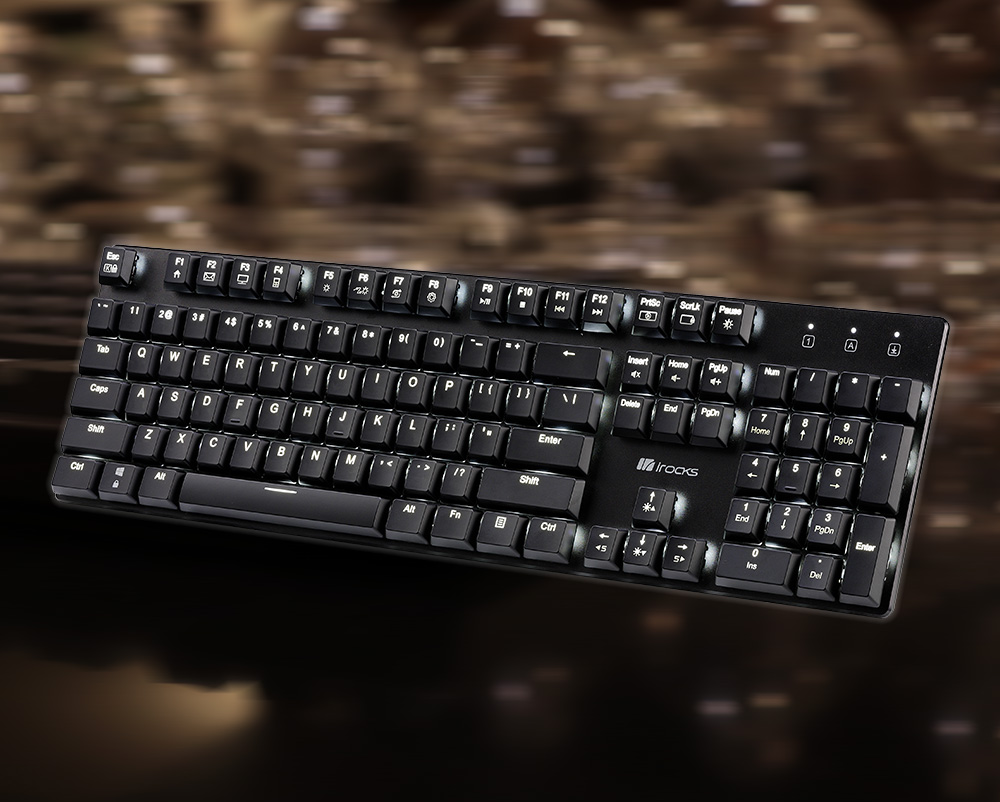 You can now enjoy full-size form factor mechanical keyboard without losing style and mobility.
Thanks to the choc keyswitches, low profile keycaps and superior design, the K69M weighs only 635g with astonishing thickness of 22.8mm including rubber feet.
---

Keyboard Feet, Intact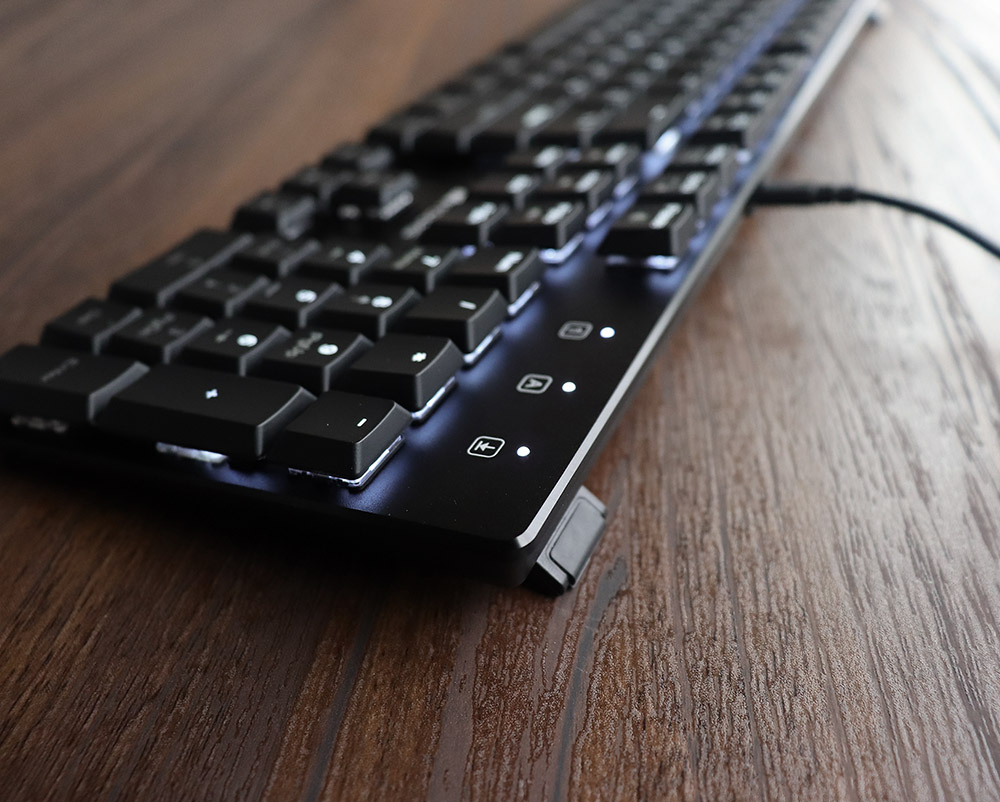 We have more to tell on K69M than slimness and durability powered by choc keyswitches with 50M key lifespans.
Keyboard feet – as common mechanisms in general keyboards to adjust typing angle, are often degraded or even fully sacrificed for pursuing thinness in other slim keyboards. The good news is that K69M keeps them intact with anti-slip rubber built in.
---

Ergonomically Friendly Keycaps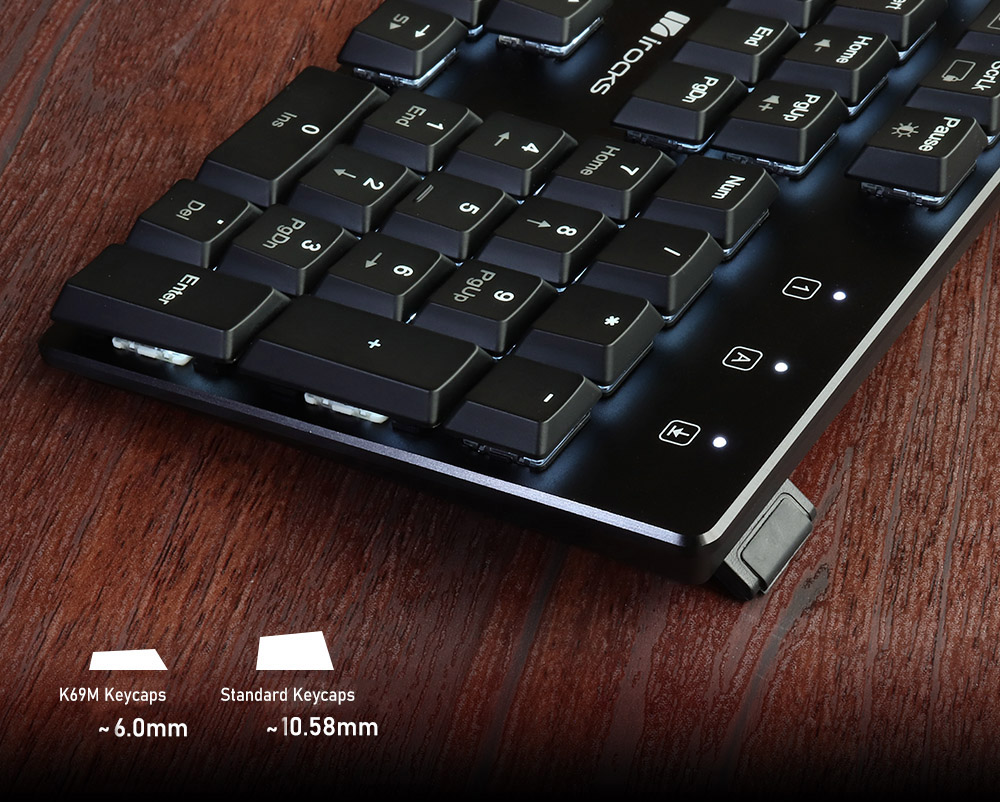 Slimness does not always mean you're getting compromised typing experience.
Unlike the fully flat keys of most low profile mechanical keyboards, the K69M uses an ergonomically friendly, ladder-like keycaps while remaining slim and sleek. The slightly curved surfaces of the keycap also fit your fingertips in a pleasant way.
---

Magnificent Inside and Out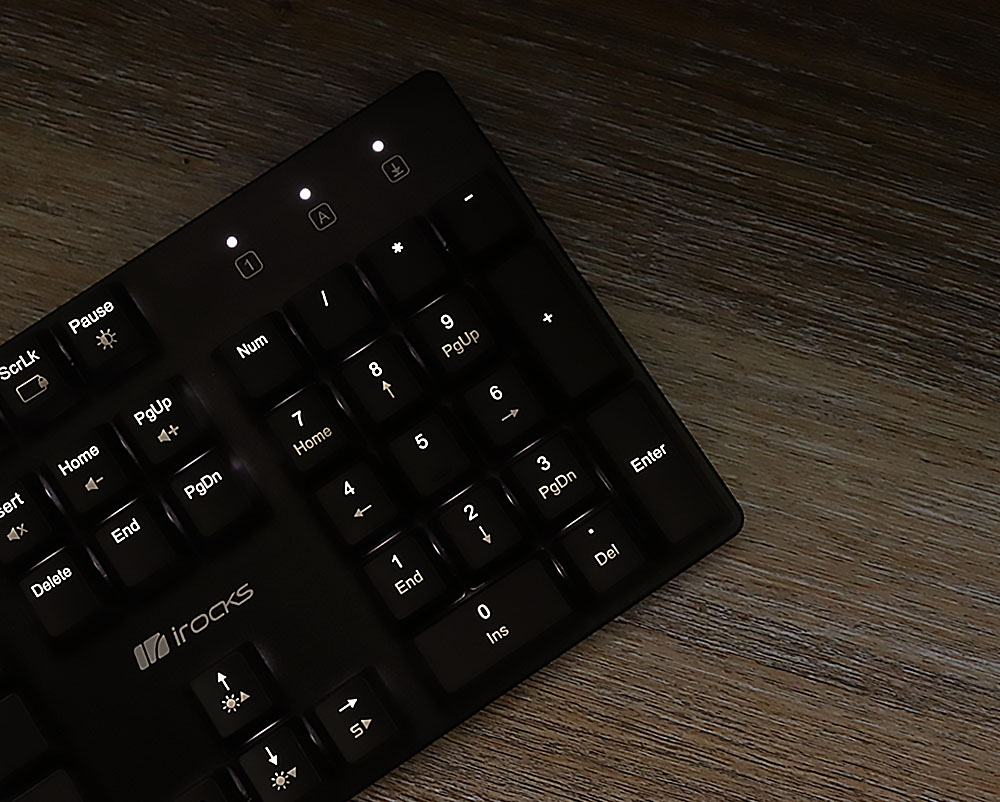 Indicator shading cover to avoid unwanted dazzling brightness.
Warm white key backlighting for comfort view.
Additionally installed stabilizer in several extended keys (Caps Lock, Tab, Left Ctrl and \ key) to make every key press balanced and smooth.
Highly visible key legends even after turning key backlight off.
All these refined details are efforts done for turning K69M into a slim mechanical keyboard with superior typing feel.